Luckily it's more lime green than viridian. It must have had a fight tonight. One of his scutes is missing from his shell.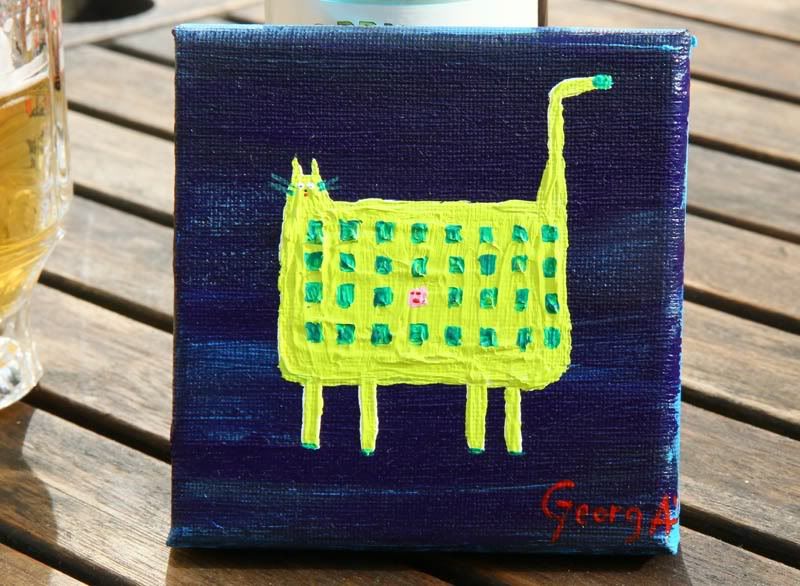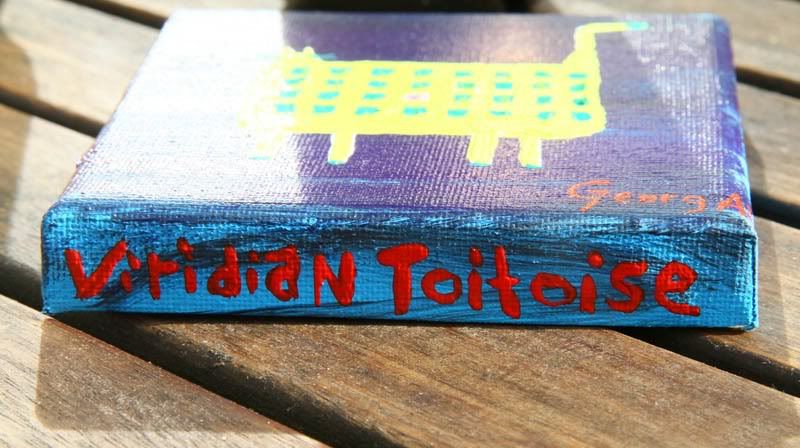 Acryl on canvas, 10 x 10 cm,
"Viridian Tortoise"
Our cat had probably also a fight. Now he is pretty much wounded. He had a high fever yesterday and now he also got some kind of memory expansion on his head. Yesterday it looked like a 512 Mb or 1 Gb, but this morning it looked like it was an expansion of at least 4 Gb or more.