I made two glowing cats recently. I pretty much like them. I hope I can find the typical lime green/yellow paint again, that I use for the glow. My oldest sister thinks it has to do something with nuclear power plants, but I see them like cats who emit positive energy.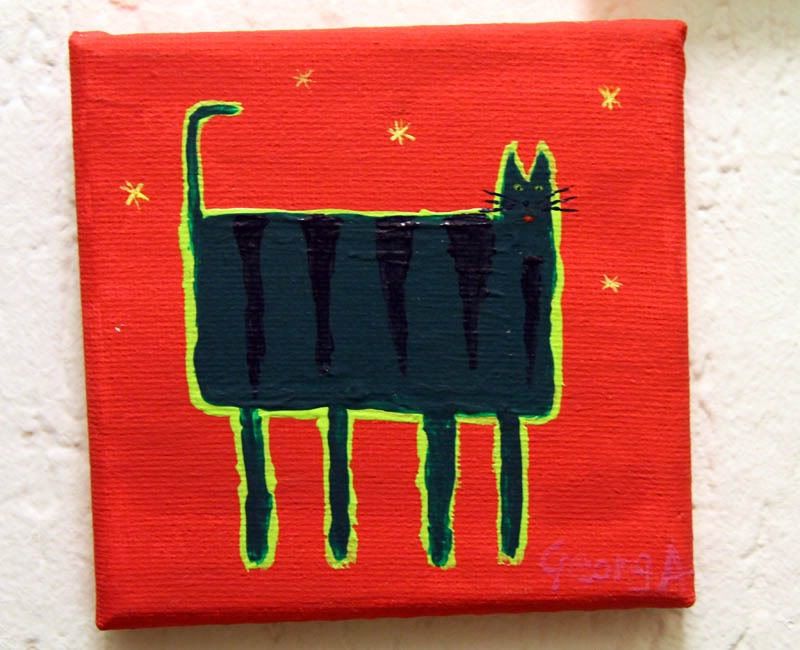 "Gloeipoes"
, Acryl on canvas, 10 x 10 cm, 2011
"Nite Glow Cat with Flower"
, Acryl on Canvas, 2011