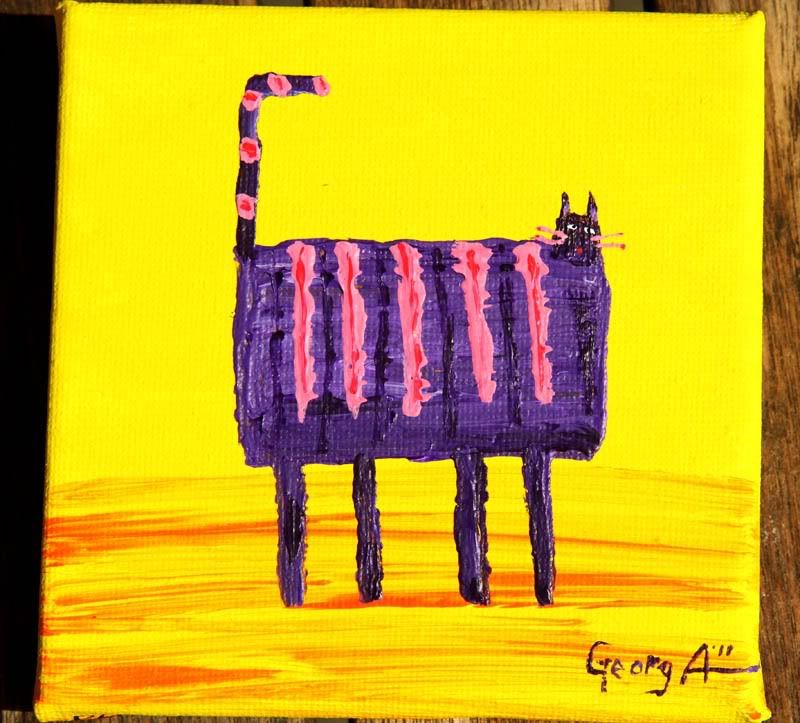 Do you also like sweets. I do. I'm not fond of artificial strawberry taste, which is very popular. If you want to make me happy, give me forest fruit.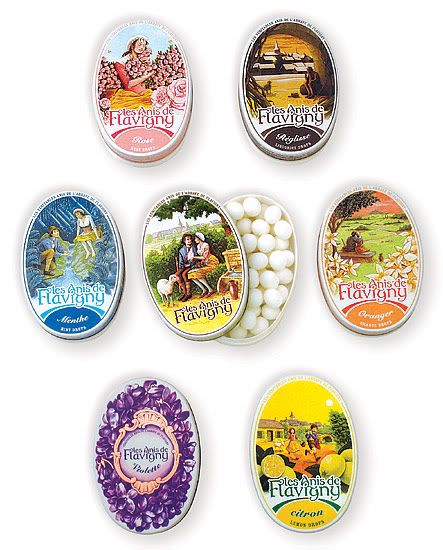 My favorite candy at the moment is a little anise candy, natural flavored with violets.Also the rose flavor is fantastic. It seems to come together in this painting.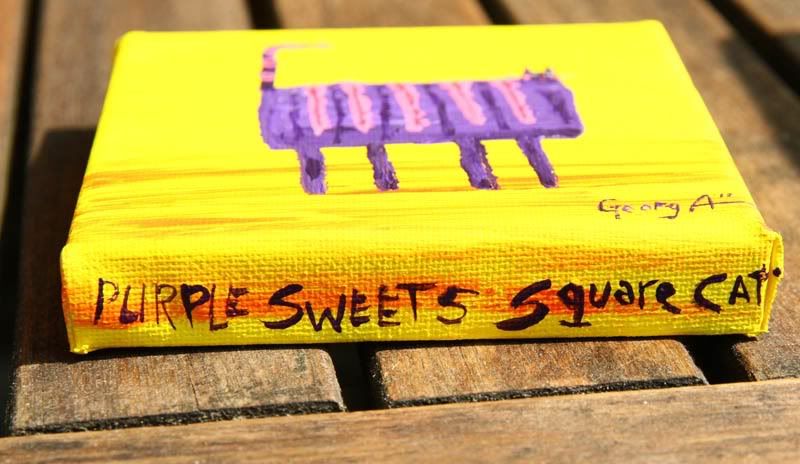 "Purple Sweets Square Cat"
, acryl on canvas, 10 x 10 cm, 2011.