Well, not now. It has been the warmest Easter weekend since the weather stations recorded temperatures. We spend two days at the beach this weekend. This blue tiger has less luck. He's in a storm, a purple storm. It even looks like a storm on Jupiter, but that's impossible. cat's can't walk there.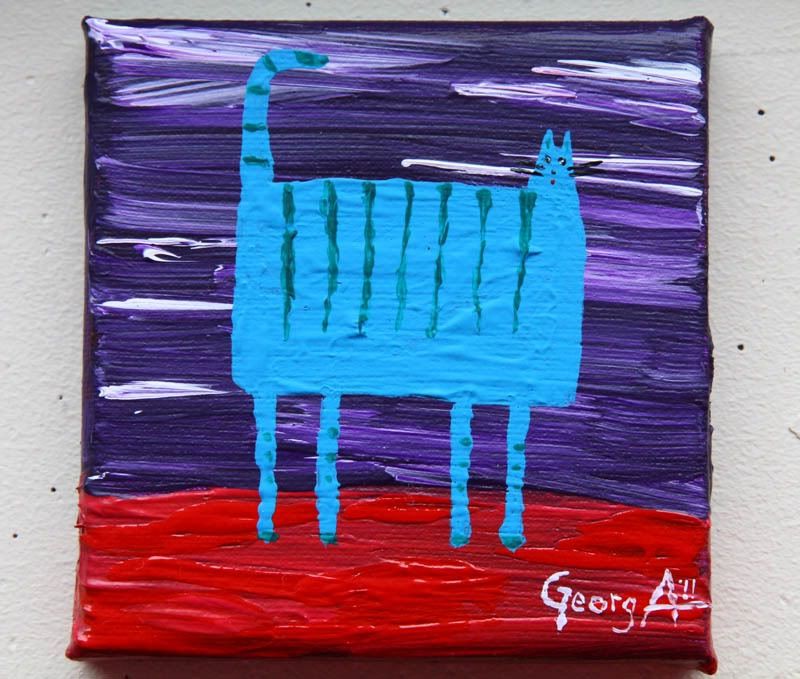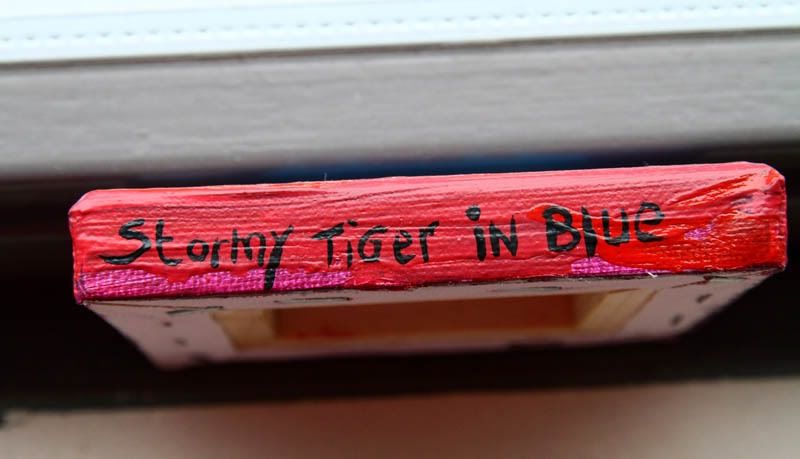 Acryl on canvas, 10 x 10 cm,
"Stormy Tiger in Blue", 2011.