So my friend Adan in Madrid is going to sent the paintings to El Xispas and Toni Toni, but then he has empty places on the wall. He liked to have a blue cat. Well I worked something out for him.
The first one is a kind of "Pussy in the Sky, with Diamonds", but this cat is glowing. Well, it's a blue cat.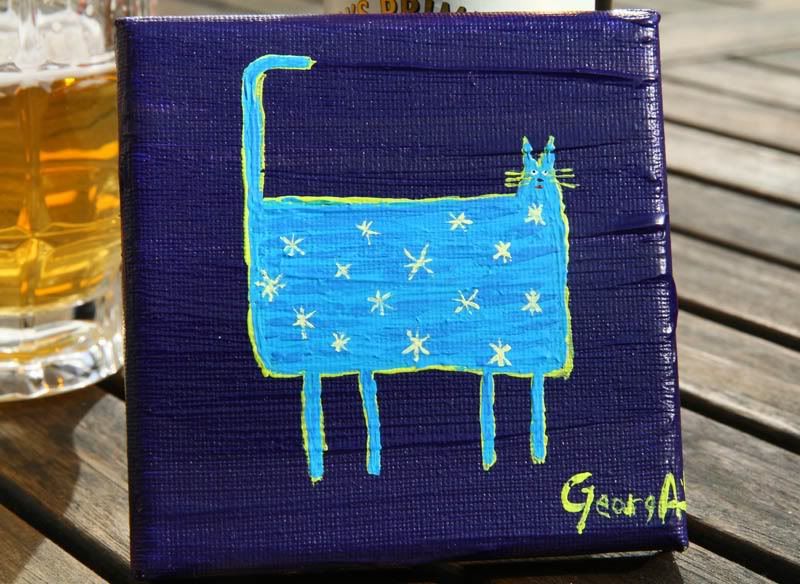 "Glow, Lucky Cat, Glow!", acryl on canvas, 10 x 10 cm, 2011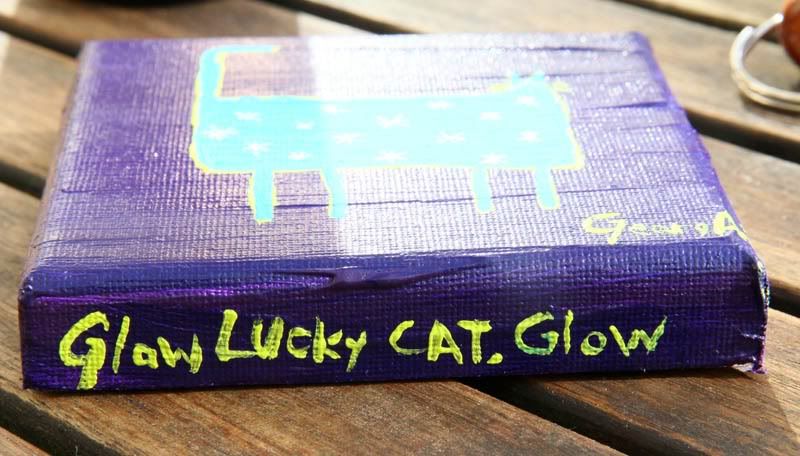 Second cat is walking in a wild environment. Is it a jungle? I don't know. Thus yellow tiger has a good camouflage in the bamboo jungle, specially for the color blind.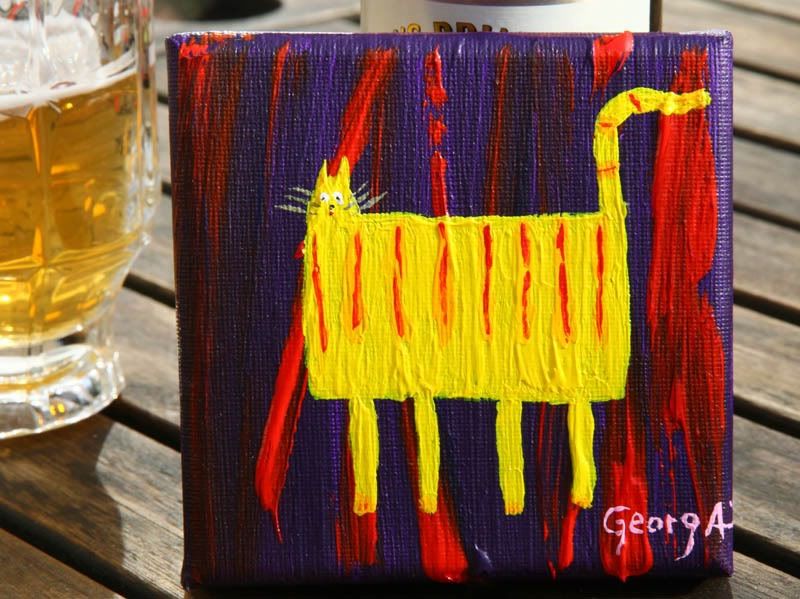 `Wild Jungle Tiger`, acryl on canvas, 10 x 10 cm, 2011