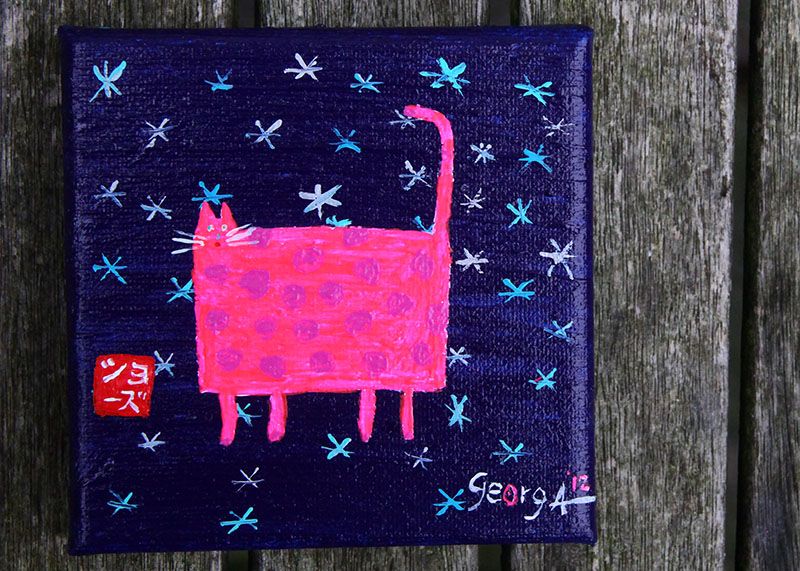 It's not the easies cat to photograph. The night tripper walks in a Phthalo Blue sky. The cat is almost fluorescent pink with purple spots. Note: the "Japanese Stamp" was not good in the first photograph. It has been retouched later (see other pics).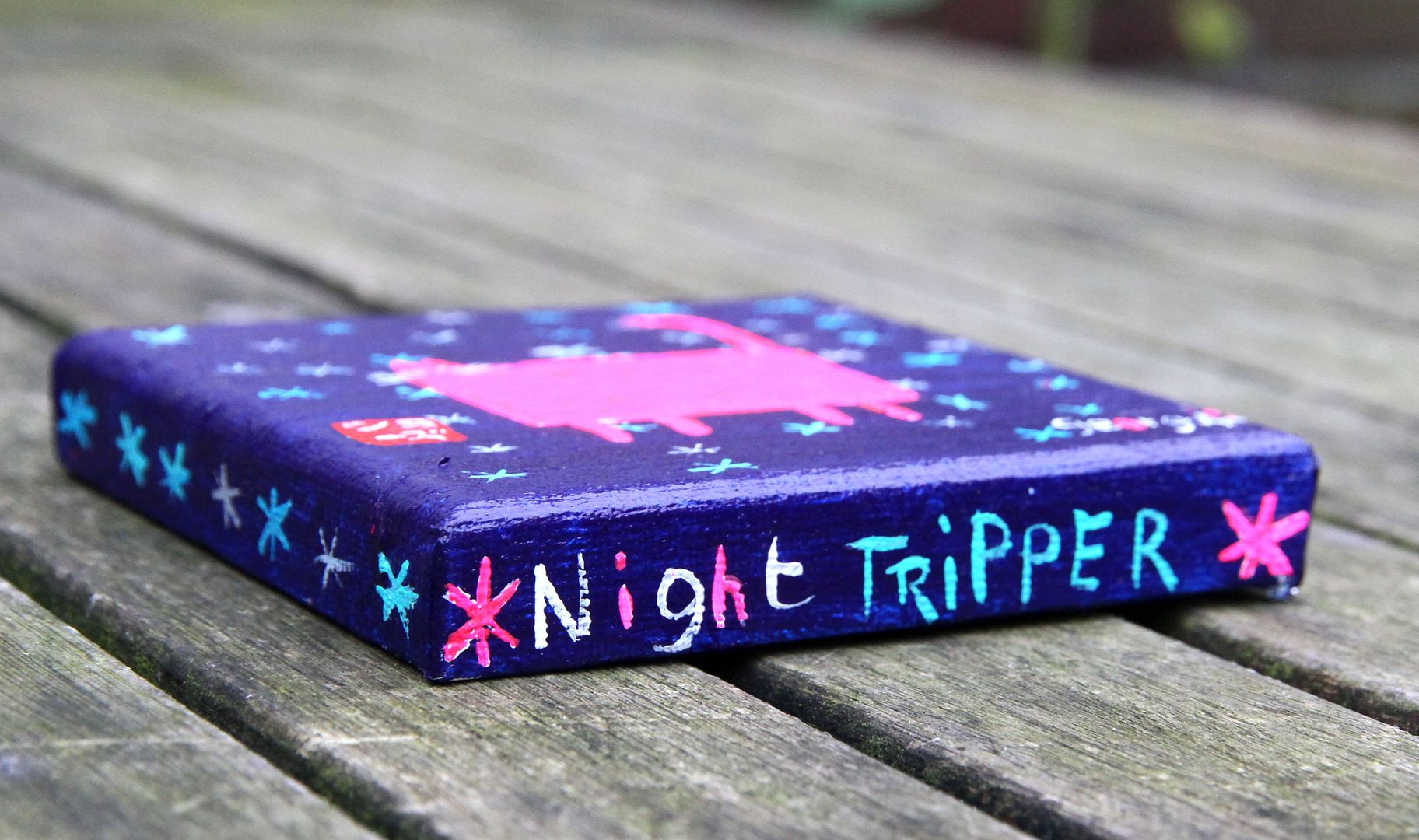 This square is inspired by Japanese stamps. It says "Sho-Zu" (Sjors in Japanese).
"Night Tripper", Acryl on canvas, 10 x 10 cm, 2012.