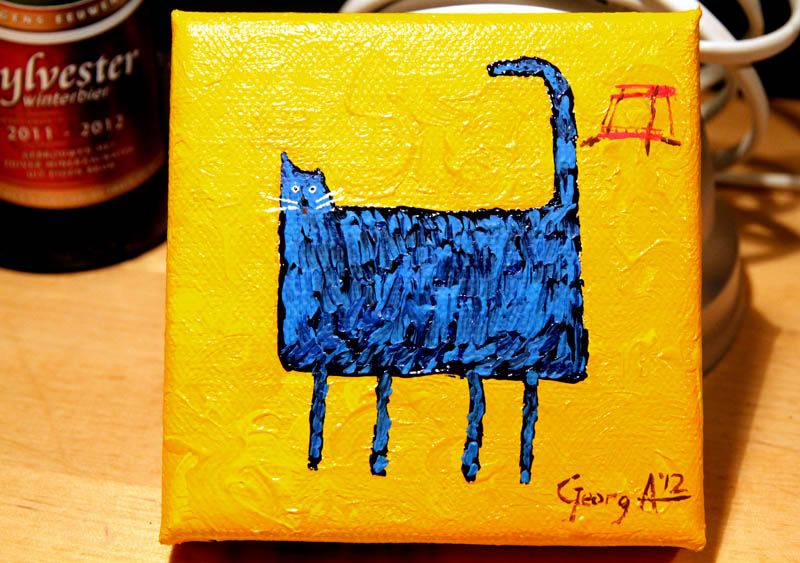 Alright, I was a little joking with the title. This cat is called Vincent. He's pretty artistic. Had a fight with another cat. That's how he lost his ear.
The bridge is inspired by this painting of Vincent van Gogh. This bridge is near Arles and is officially called "Pont de Réginelle, but was locally known as "Pont de Langlois", named after the bridge keeper. In 1999 I have visited this bridge, while I was camping with Eva near Montpellier.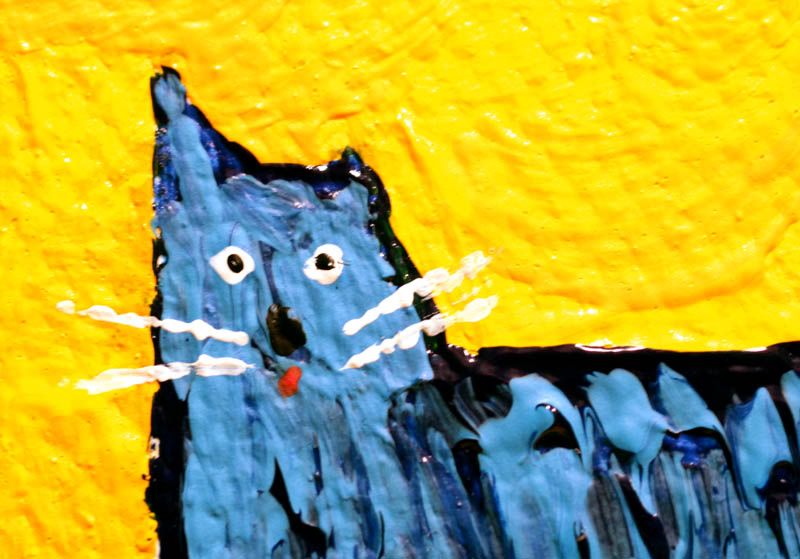 "Vincent"
, Acryl on canvas, 10 x 10 cm, 2012.