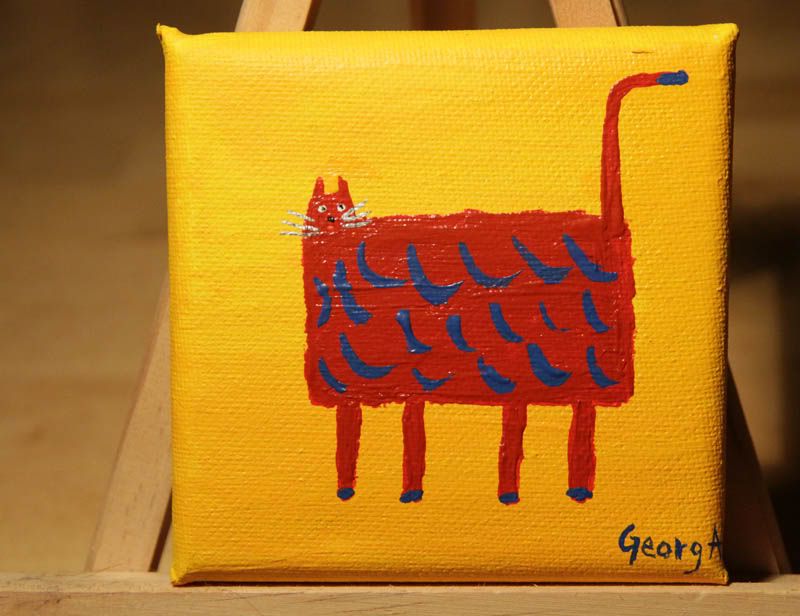 Behold, The Velvet Pussy!
The initial inspiration was found from my beer tear-off calendar that I got from good friends. Free translated it says: "The Irish and English mix their beers with all kinds of drinks and give it curious names. Red Witch is, by example, Guinness with Pernod, cider and berry juice. Velvet Pussy is Guinness with Port and Black Velvet is Guinness with Champagne. For the English, a Mother in Law, is an old with a bitter."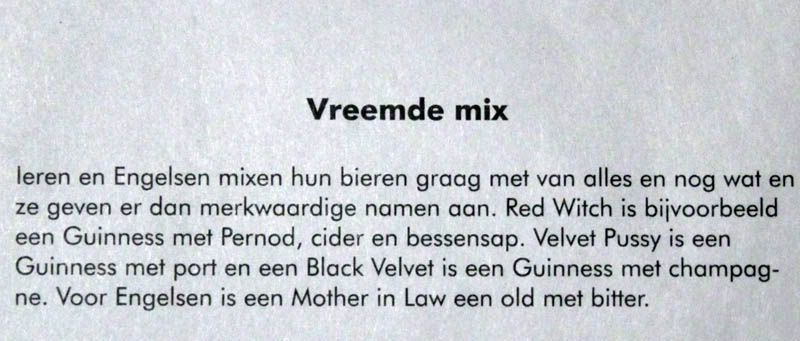 Only the name, Velvet Pussy. I had to paint it, but first i had to taste it...
Frankly, give me my Guinness (Draught) just pure...just like my port. Personally I din't think the Velvet Pussy tasted that good.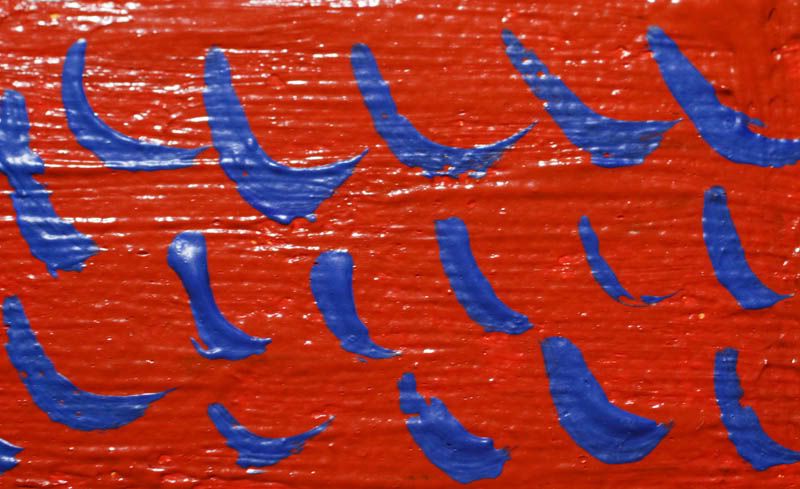 The velvet and port. It reminded me of the Patta x Parra Nike Air max 1 sneakers.
"Velvet Pussy", Acryl on canvas, 10 x 10 cm, 2012.