A few weeks ago Ghislaine was walking to me on the lab. She had a free hour and was a bit bored, because she had to wait for the next lessons. Somehow I told her that I painted cat and she said she knew that. The funny thing was, she already had one of my cats. Now I am curious who also have cats of me that I forgot about.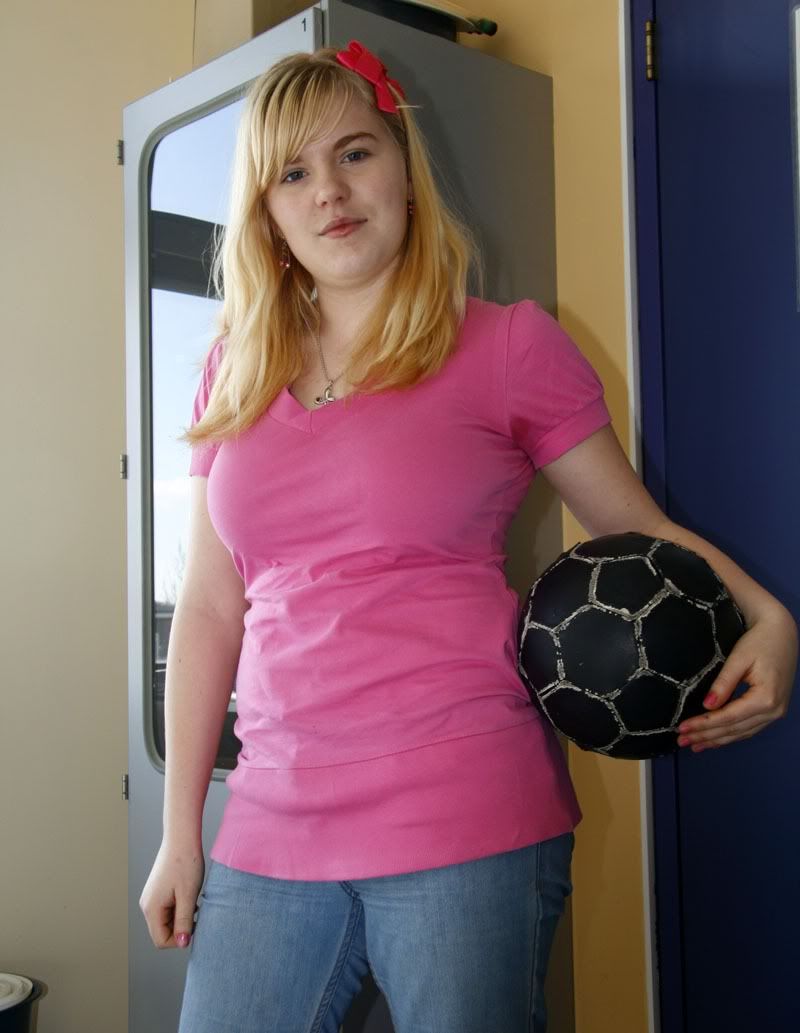 It's not strange I made a cat for her. In the past three - four years I have seen her in all kinds of cat like outfits.
This happy Lucky Cat has found his place on Ghilaine's message board in her room.