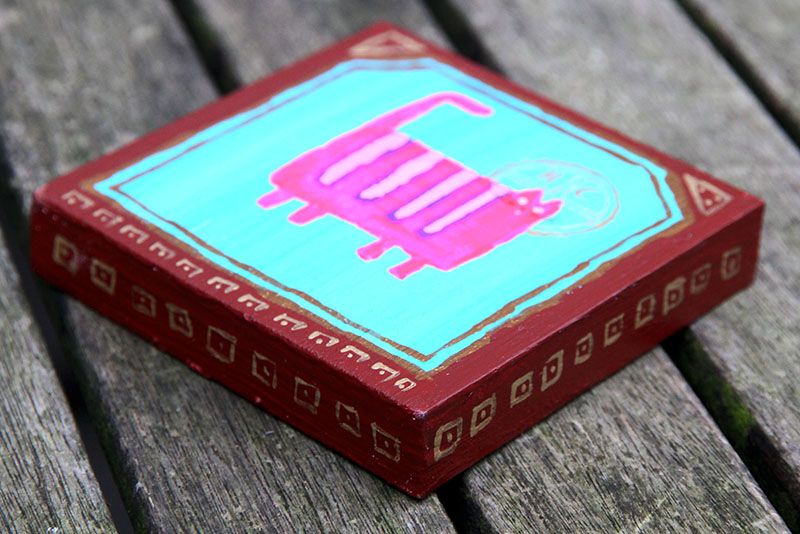 I think it has been a long time that I made tigers. I specially like "candy tigers", cat's that look so colorful and bright, that it almost gives you an instant toothache. Why not combine a candy tiger into a holy cat?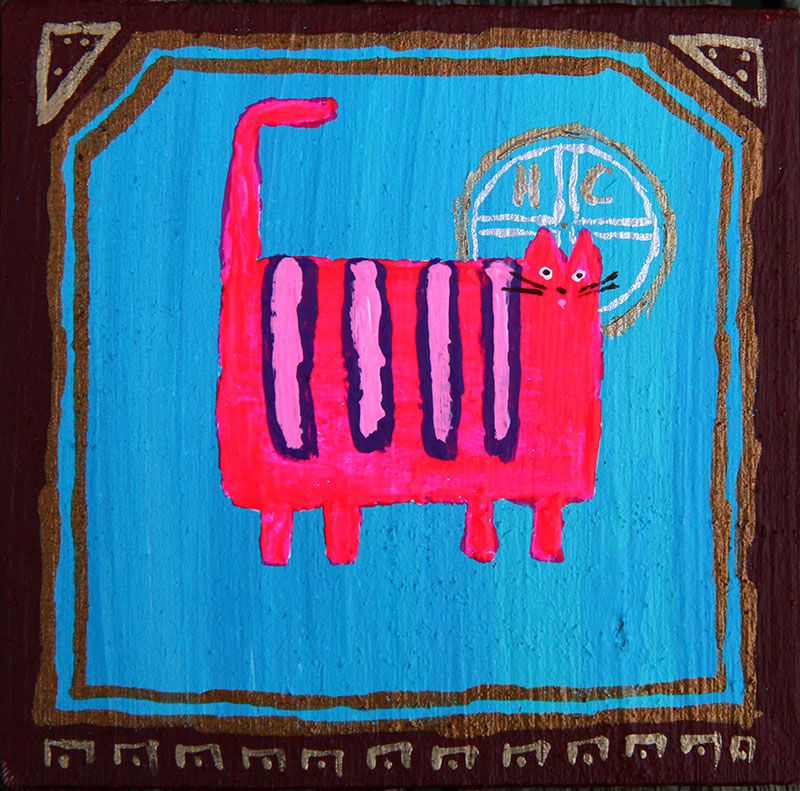 I very much like the way this came "out of the paint" (literately translated Dutch expression). First I made the upper part turquoise. After that I painted the whole rest red-brown, the color of my new bought icon. The lot of decoration around the cat does make it look more festive than a holy cat. Doesn't he look so eatable?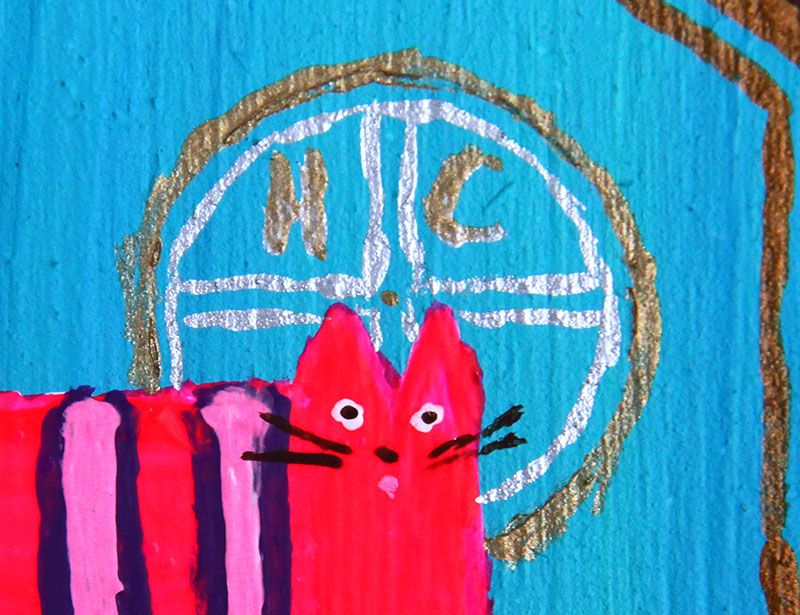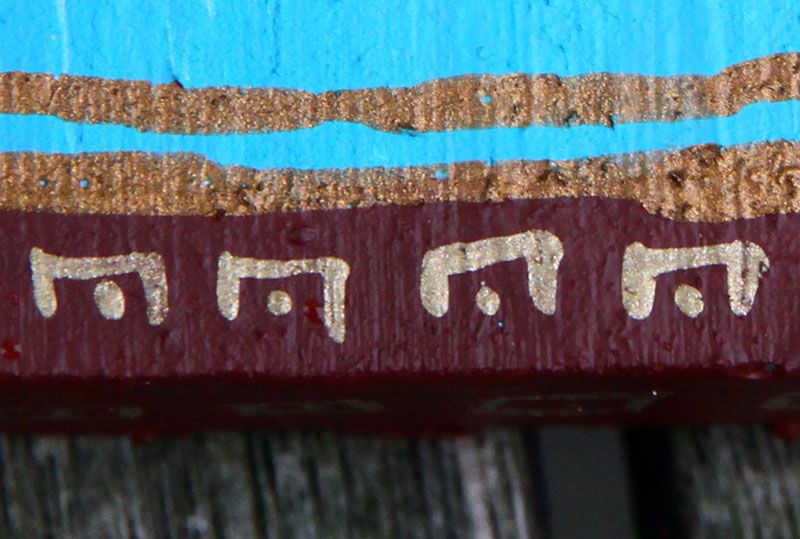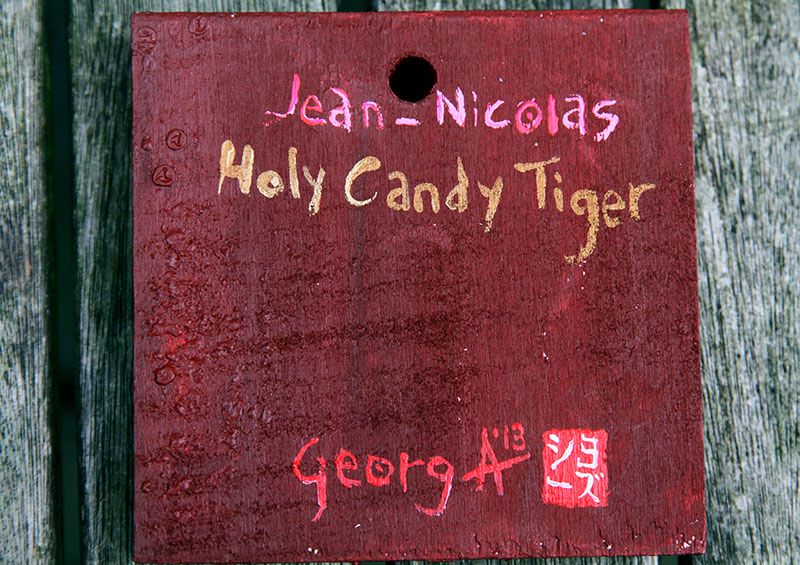 "Jean - Niolas (Holy candy Tiger)", Acryl on Wood, 10 x 10 cm, 2013.